Our Quality Guarantee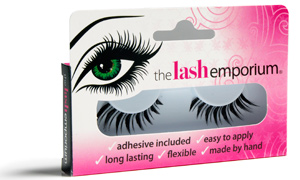 We are so confident that our lashes represent the best possible quality currently available that we provide a full product quality guarantee.
This is because we have ensured that only the finest, hand-picked materials are used in the manufacture of each lash. We have also made sure that each lash is handmade by skilled lash technicians. This is true for all of our lash products, including our strips and our handmade clusters used in our 15 minute lash extensions.
Sure, it takes a little longer to make each lash, but we think it's worth it because your lashes will last longer, look more natural, contour to your eye shape, remain lift-free & can be re-used over again!
So, whether you are a casual wearer or if you wear lashes night & day, our product quality means that you can be confident in your lashes and you can save money and time by wearing 'quality' products that are suited specifically to you.
To find out more about our lashes and false lashes genarally, please visit our FAQ section.
If you're happy, then so are we!
If you are happy with our products, tell everyone – your family, your friends, your facebook & twitter contacts – and even us!
We'd love to hear from you! xx